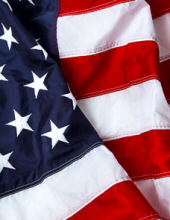 Obituary for James R Furey
James Furey passed away on July 3, 2018, at Edwards Hospital, in Naperville, IL., with his daughter Christine by his side, after an 18 month battle with cancer.

Survived by his two daughters Christine (Mark) Moerle and Melissa Furey; one brother Timothy Aines; and granddaughter Sara Ann Moerle.

Preceded in death, by his father Robert Furey, mother June Aines and sister Arlene E. Furey.

James was a member of the VFW, post #12059. A decorated Vietnam Veteran and a United States Marine, having served from 1959 to 1963.

In lieu of flowers, donations in James name are requested for St. Jude's Children's Hospital in Memphis, Tennessee.

Private services will be held at Hann Funeral Home, in Bridgeview, on Friday, July 13, 2018 from 9:00 AM to 1:00 PM for family and VFW members only.